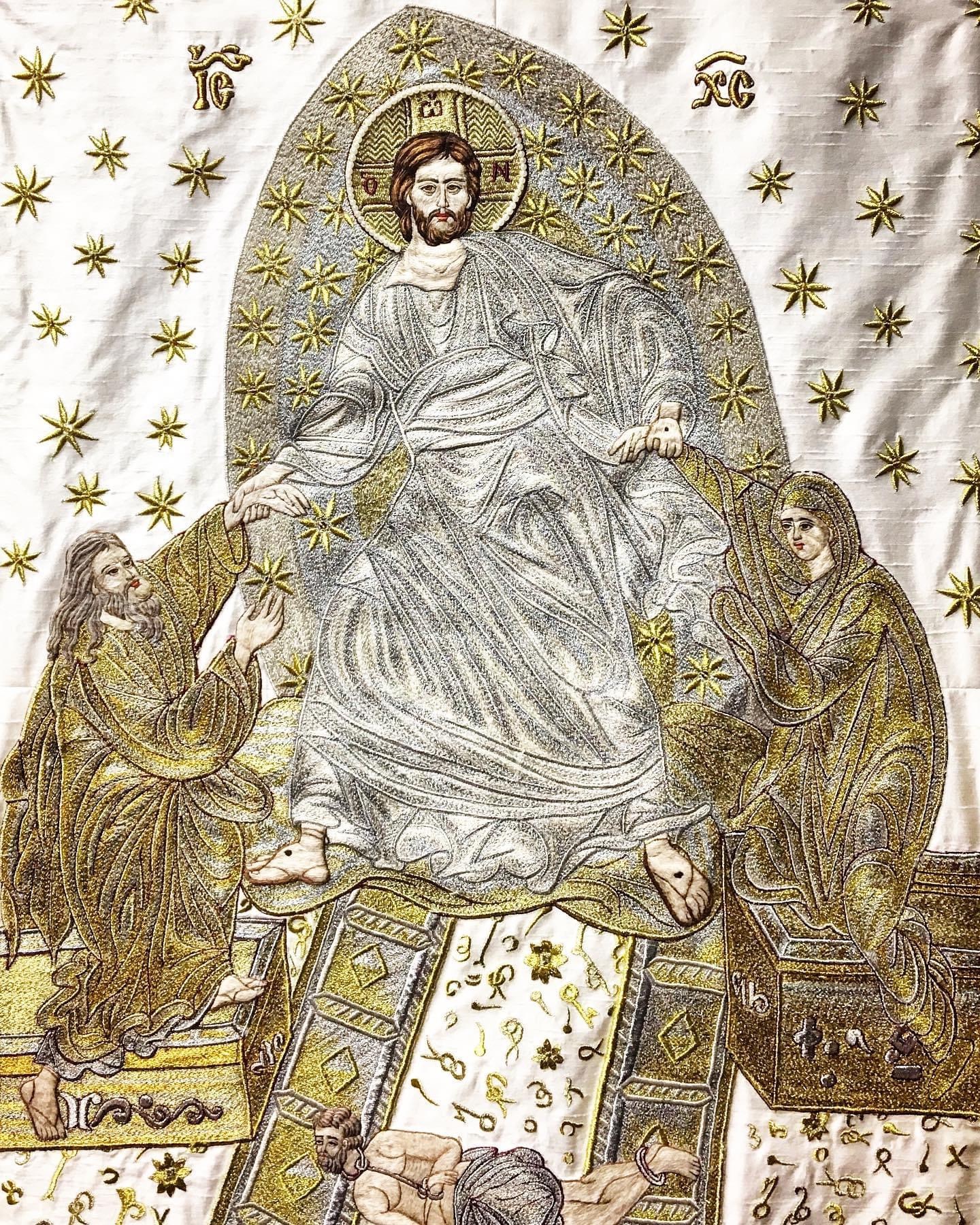 Follow this link to read the message in Greek. Πατήστε εδώ να διαβάζετε στα Ελληνικά.
Christ is Risen!
Dear Brothers and Sisters in Christ,
In these difficult times, our prayers are with you and your loved ones. We are missing all of you and hope that you are joining us on the Facebook Live streaming of the sacred services. As Christians we know that suffering will always be a part of our life. Holy Week is a good time to reflect upon this mystery at the foot of the Crucifixion of our Lord. We know that the Lord suffered and died so that we might live and share in His victory over fear, suffering, and death itself.
We need to be thankful to many of our people for their continued generosity in every way that they assist the parish during this crisis. Our parish council, office staff, school administrators and teachers, many parishioners, and priests continue to do their part to ensure the stability of our beloved parish, however remotely. Your consistent determination and steadfast love to the ministry of our Church is a source of encouragement.
As the economy of our country takes a downward turn, it is possible that some of our parishioners are unemployed and others have their places of business on lock-down. Indeed, this is a time for us to rally together and support one another. If someone is in particular need and finds themselves unable to respond to it, please be open to share this with your priests or fellow parishioners. The Saint Nicholas Parish Family is a source of unlimited creativity and resourcefulness, especially during such times.
One can understand the impact of this pandemic on our personal lives, and the magnitude this scourge has on the functionality of our parish. We are unable to gather together as the "Holy people of God" and to receive Jesus in the Holy Eucharist; unable to actively participate in the beautiful worship services indicative of this holy season, and to greet one another personally, our schools and parish activities are not in session.
Our parish will also be challenged to meet its financial obligations, as this holy season realizes necessary funds to its operation. Holy Week brings our Church over $100,000, needed funds for a budget already running in the red. One of the many messages this pandemic has taught our parish is the need for reserved funds to ensure its operation during such a crisis. Saint Nicholas has no reserved funds! The donations the parish receives go directly to the overall operation of its ministries. We are appealing to your traditional generosity of giving and kindly ask that you submit your meaningful donation to the Church.
We want to thank all those who have made their stewardship commitments and payments for 2020. If you have not made your stewardship pledge, please consider doing this now. You may consult our new website to make these and other online donations, call the church office, or mail it to the Church.
The relief package for our Church is the love of our faithful parishioners. Let us be witnesses of hope, encouragement, generosity, patience and prayer. I also pray that you find peace and comfort in your lives and that you remember the hope that Christ brings to us with his promise of salvation.
A blessed Resurrection season!
Yours in the Service of our Lord and His Church,
+ Protopresbyter Paul C. Palesty