The Saint Nicholas George & Evlavia Doulaveris Preschool
Protopresbyter: Father Paul Palesty
Director: Elaine Meskouris
Pre-School Registration 2023-24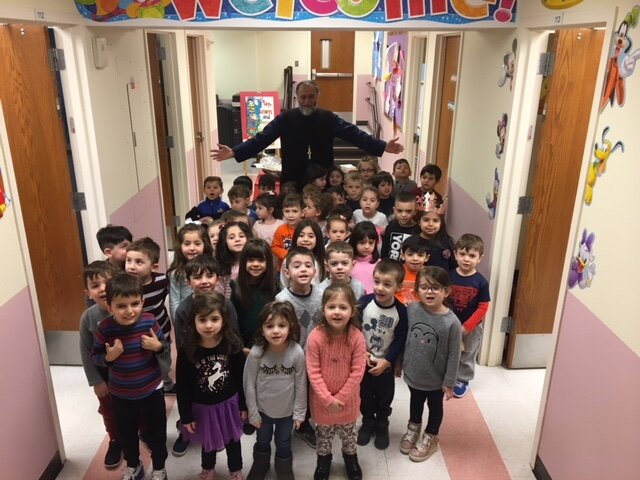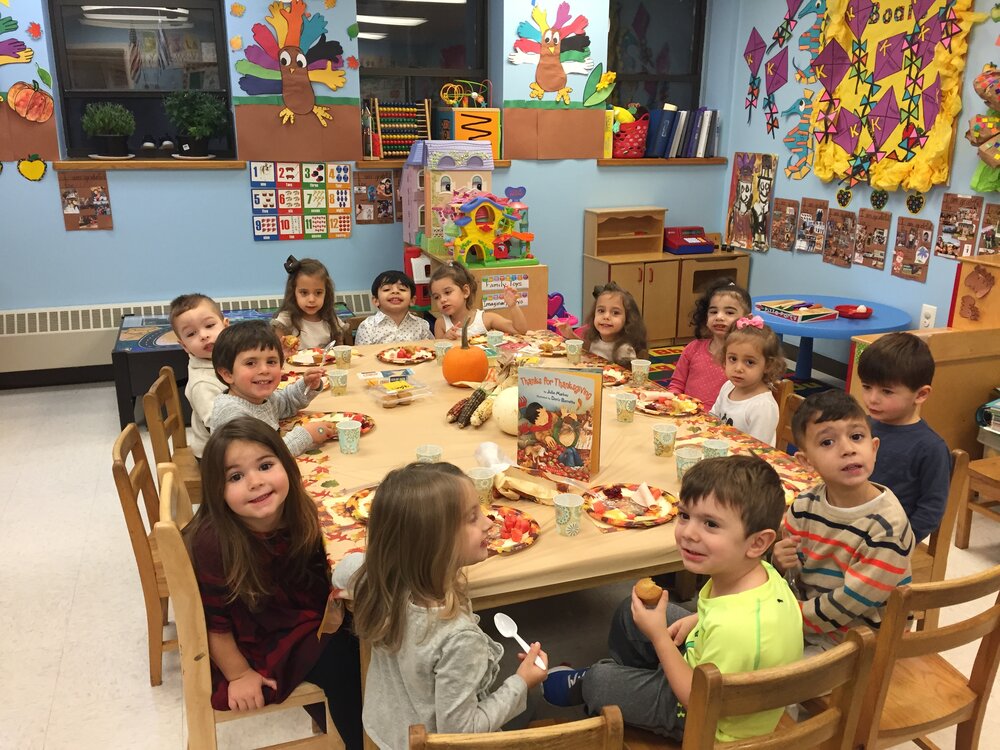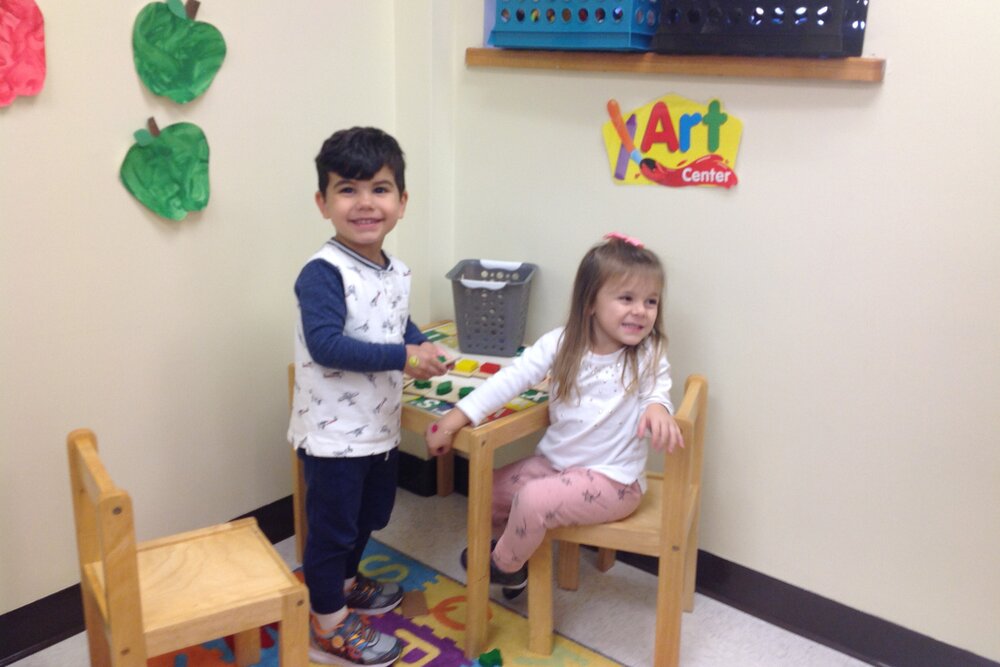 The Saint Nicholas George and Evlavia Doulaveris Preschool program is comprised of Nursery and Prekindergarten classrooms. Our teachers are certified in early childhood education, all staff have been fingerprinted. All children that will attend Nursery must turn 3 by December 31st, and are required to be toilet trained. Children that will attend Prekindergarten must turn 4 by December 31st. The Nursery program provides a range of age appropriate classroom activities that will nurture his or her growth. The Prekindergarten curriculum is a more formal level of instruction to our young and curious minds. The Nursery program may be a half or full day. The half day operates from 8:20 to 11:15 a.m. The Prekindergarten schedule allows for either 3 or 5 full days. The full day is from 8:20 until 2:40 p.m.
The Greek language is introduced in the Nursery Program, and supported by age appropriate activities, prayers, songs and poems. In the Prekindergarten, the Greek language is taught through themes, incorporating many fun activities to promote a love for the language of our heritage. The children also learn not only the letters of the Greek alphabet but their sounds as well. Most of the children are able read a few words and write their name in Greek by the end of the school year. We attend Liturgy monthly, and our curriculum is rich in Greek Orthodox traditions.
The classrooms offer state of the art centers designed to inspire children to explore and to foster critical thinking while allowing them to flourish and develop. The student/teacher ratio is in accordance with the regulations provided by the Dept. of Health and Mental Hygiene. The Nursery program promotes pre-literacy through storytelling, in a print-rich environment. The Prekindergarten promotes phonemic awareness as well as developing reading skills that will serve as a basis for reading proficiency. Mathematics is introduced in the Nursery with many manipulatives and further developed in the Prekindergarten which follows New York State standards.
I invite you to contact me to learn about our Preschool, where all children will be provided with a sound education, in a safe and nurturing environment. Please contact me at (718) 357-0800 or stnicholasdoulaveris@gmail.com to schedule a tour of our pristine Preschool.